Title and Description

Editing your Title and Description meta tags will affect how your website page will appear on search engine results. The Title meta tag is also used by search engines to help index your website page. The Description meta tag provides a summary of what the website page is all about.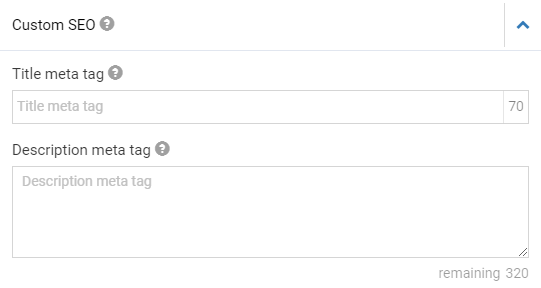 Keywords
The keywords meta tag section gives you the option to summarize the keywords that each of your website pages is targeting. It helps search engines to better understand the content of the page.

Image
To improve the appearance when sharing on social media, we have added an option to update the image meta tag on every page in your website.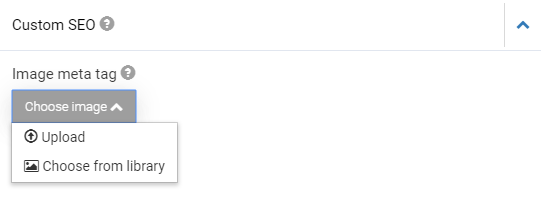 Unique Page URL
This tool will let you edit and create a unique URL to make the path for your inner pages shorter or more suitable for your page content. This will also look better on search engine results.