What Is a Content Management System?
Learn about these systems and how you can enhance your website with them.
What is a content management system? A content management system (CMS) is a type of software that can create, publish, manage, store, and display content.
While a wide range of industries use CMSs for a variety of purposes, their most popular use today is for building and managing websites and their content.
In most cases, this is done through a simple graphical interface that allows users to build custom and up-to-date websites without having to know complicated programming languages and procedures.
Cuprins: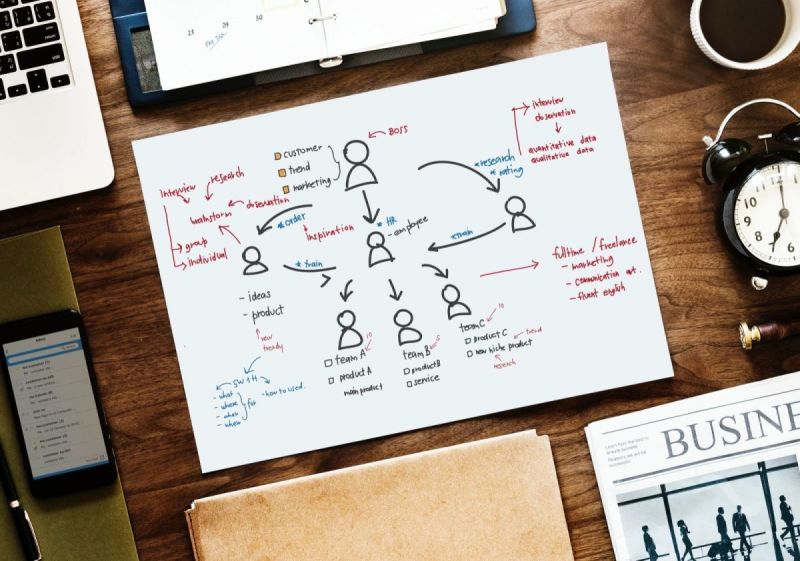 Information overload: a need for content management
As computers and the internet gradually became larger parts of everyday business and personal life in the late 1990s, information itself became a commodity. For the first time in human history, people from across the globe were now able to create, store, and share valuable – or, in some cases, not-so-valuable – information through a common medium. Through this came the advent of web content, whose creation, publishing, and management became an entirely separate industry. With such a large amount of information to deal with, people needed ways to manage it all. Through this necessity, the first content management systems were created to conveniently store and index a wide array of business information. As the internet continued to grow, CMSs gradually became an integral part of the web.
Ai nevoie de un site web?
Dorești să construiești un site web, dar nu știi de unde să începi? Creatorul nostru de site-uri web este soluția perfectă. Ușor de utilizat și cu capacitatea de personalizare pentru a se potrivi nevoilor tale de afaceri, poți avea un site web profesional în cel mai scurt timp.
Content management systems today
Today, there are a number of different types of content management systems, each of which serves a slightly different purpose. However, it's important to keep in mind that all CMSs essentially provide the same basic functions: creating, publishing, managing, storing, and displaying content. It's how the system applies these functions, however, that makes them different. Below are a few of the most popular types of CMSs used today: #Information management CMS:# Business enterprises both large and small have a lot of content to deal with. As a result, they rely on CMSs to manage, store, and search for information when they need to. While this may sound like a very basic function, it meets a very important need. If today's largest companies didn't use a CMS it would likely take an army's worth of people (and filing cabinets) just to keep track of all their information! #E-commerce CMS:# The ability to create, manage, and display information on the web has made CMSs especially useful for e-commerce applications. In the past, long distance ordering often took the form of looking through a catalog and sending item numbers to a business through phone or mail. CMS systems completely automated this function by simply storing product information in a database that could be displayed through an online storefront. Today, e-commerce is a thriving industry that has provided major competition for physical storefronts and catalogs. #Website building CMS:# In their most basic form, websites are a visual display of information and content. The coding languages used to make a website, however, can be complicated and inconvenient to learn for a vast majority of people. To help make website building easier than ever, companies such as SITE123 have utilized CMSs to help users build modern and code-compliant websites through simple and easy-to-use interfaces. Today, website building CMSs account for over 100 million of the internet's websites!