8 Great Ecommerce Tools to Engage with Customers
To engage with customers, you need the right tools for ecommerce. Learn how to use the best ecommerce tools here and grow your online business today!
Site123 offers live chat, PayPal integration, comment boxes, and many more ecommerce tools to help your company carve a niche. Check here for the full list of best tools for ecommerce. It can be difficult for ecommerce businesses to engage with customers due to a lack of face-to-face integration. Don't let that challenge dissuade you from engaging with your customers! All that you need is a well-crafted customer engagement strategy. This is important because engaged customers tend to spend more. Higher engagement also directly impacts impulse purchases. So how do you get customers engaged? We'll talk about eight great ecommerce tools that can be used to increase customer engagement.
Cuprins: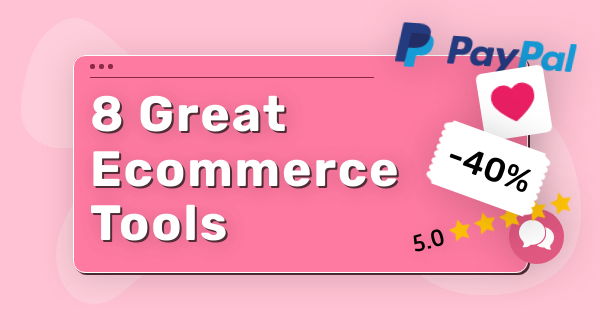 1.

Reviews and Testimonials

About 78 percent of customers find reviews more credible than ads, hence make sure to place testimonials on your web pages and include some in your emails. You can use our review widget and include your own testimonials or link it to social media. About 84 percent of users trust social media reviews more than critic reviews as they appear more authentic. But how do you properly use reviews to engage customers? Encourage them to share feedback! You can leave a feedback or review box for users to leave their comments. Site123 offers an easy-to-manage reviews section. You can toggle it on or off for different pages. While the system gives the option to auto-confirm reviews, you can turn it off to have better control over what gets published. This feature can protect against negative or fake reviews posted to sabotage your image. It is an effective way to reduce spam. In addition to this, users can select from a variety of page designs for testimonials: Each testimonial is displayed with an image to make the page look more attractive and colorful.

2.

Coupons

Coupons are effective at getting customers to pay more. About 60 percent of buyers enjoy digital coupons and 68 percent agree that coupons improve brand loyalty. We also know that 77 percent of customers spend up to $50 more when using a coupon. At SITE123, we understand the importance of coupons and offer a coupon generator that can be used to create and manage coupons. This tool can be used to set different variables like the discount (flat or percentage), conditions (specific amount), and expiry dates. You can use coupons to get more people to engage with your site. Codes can be splashed on your social media channels or be given to customers who share or like your posts.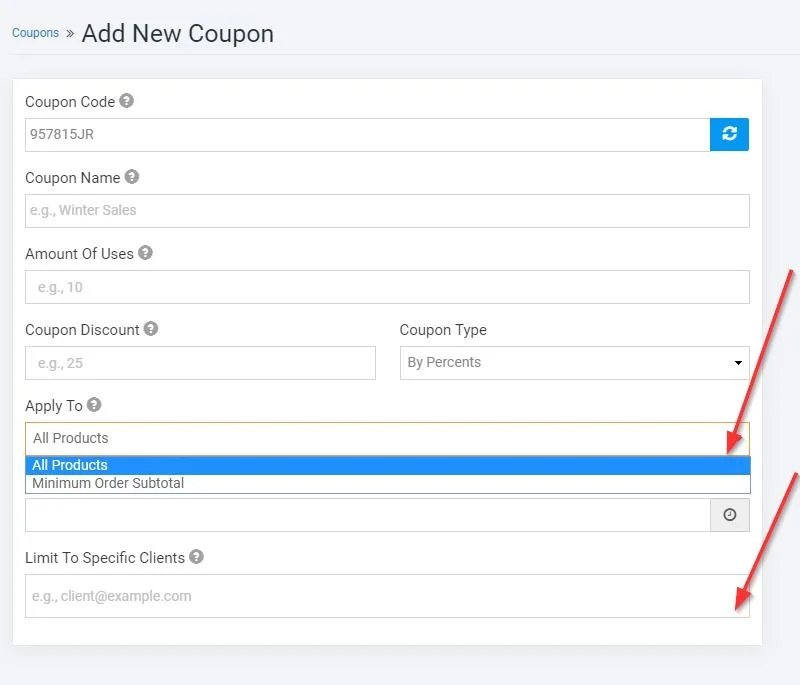 3.

Email Marketing Email marketing offers an ROI of up to 4,300 percent. You will, however, need a decent email list to enjoy the benefits of email marketing. At SITE123, we offer some incredible email marketing tools that can help you win subscribers. You can choose from a variety of templates and place a Subscribe Now button on your website. This can be useful in a variety of ways.. You can send emails regarding discounts, special offers, and changes in inventory. Email marketing can also be used to introduce new products and remind people you're out there. Constant reminders are important because buyers have a short memory, they will forget you if they do not see or hear about you. With our email marketing system, you will not have to worry about adding new emails to your mailing list. It can automatically add valid email addresses to your list so that you can reach more people through your newsletters.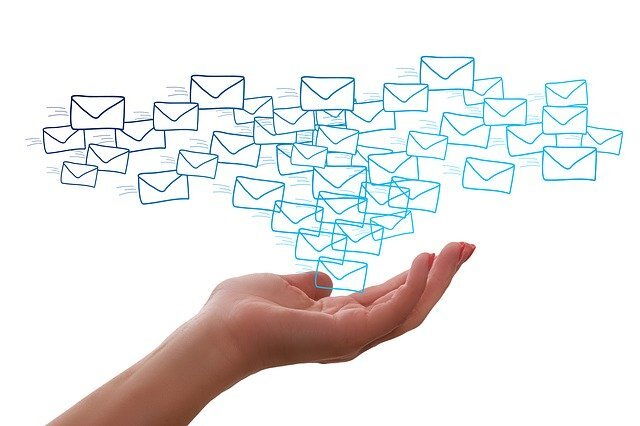 4.

Floating Contact Buttons and Live Chat

If you don't already have floating buttons on your site, then consider introducing this feature today. With our system, you will be able to add a variety of buttons, including social media pages (Twitter, Pinterest, etc.), email (Gmail, etc.), and your contact details (WhatsApp, Skype, etc.). Floating buttons can help users find you and quickly get in touch with you if they have a question. The circular button has been proven to be good at triggering action and keeping users engaged. These buttons can be hard to miss as they continue to float on the page, i.e.: no matter where you are, you'll always see this option on the side. They can be very helpful as users are in a hurry to find what they need. In addition to buttons, you should also consider introducing the live chat feature. About 87 percent of buyers want to be able to quickly get connected to a representative. Phone calls and emails are not as quick or reliable as live chat. Don't trust us? Look at Sam's Furniture. The brand used this technique to generate an additional $50,000 per month. Our site builder allows users to integrate third-party plugins such as live chat. It's quite easy to add this feature.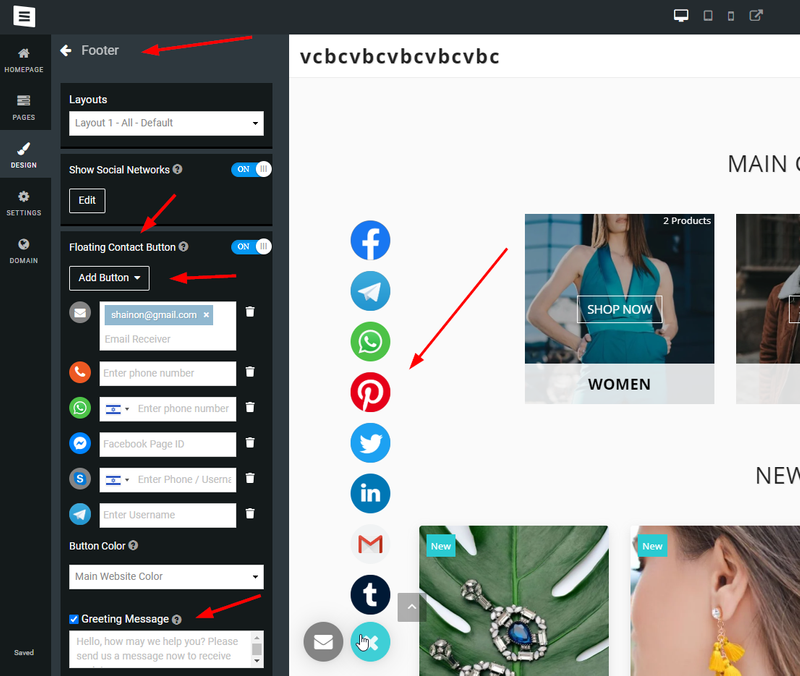 5.

Bought Together

'Bought Together' is a recommendation or persuasion strategy used to increase engagement and make more sales. Almost all major ecommerce stores including Amazon use this strategy, and you can too with our Bought Together tool that can organize products and show items that are frequently bought together. Amazon increased its revenue by about 35 percent when it first introduced this concept. Our system can automatically detect goods that go together based on what other customers have bought together. For example, if most of your customers are buying a shirt with a specific pair of shoes, we'll display the other item when one is purchased.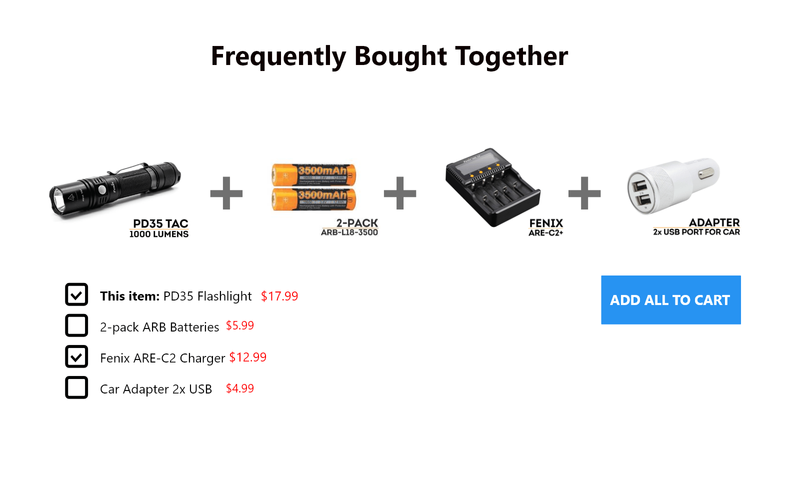 6.

Product F.A.Q

Customers who land on your website may have several questions regarding your business or product. They might want to know about the materials used, warranty details, etc. They will quickly leave the page if they do not find the information that they require. An effective way to retain users and to get them engaged is to have a product FAQ page that answers all relevant questions. Our FAQ tool is very easy to use. You can add as many questions as needed. They will appear neat and sorted so that your visitors can quickly find what they require. You can also remove or edit previous questions. Our tool can be placed on any page, including product pages to answer product-specific questions.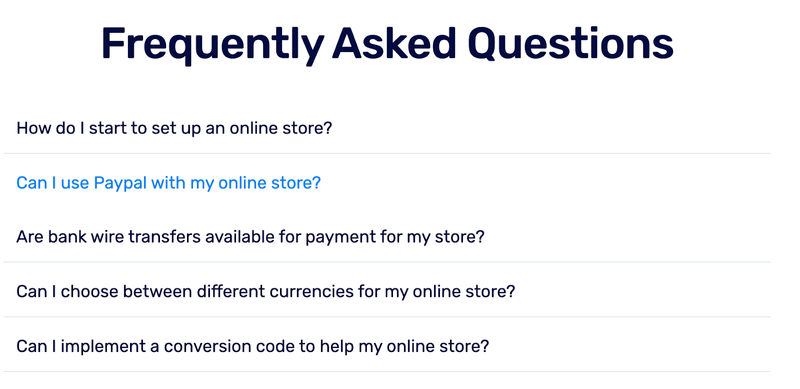 7.

Wishlist

A Wish List is exactly what it says it is – a list that tells what a user wishes to have. It is essentially a personalized collection of products a shopper intends to buy. Visitors can make multiple wish lists and keep them saved in their accounts for future references. Wishlists improve engagement by pushing people to go through available products and choose what they are interested in. Visitors may not intend to buy a product right away. They might be waiting for the right time, i.e. season to arrive, prices to drop, etc. You can activate this feature by going to Ecommerce > Settings > Configuration. Once activated, users will see a small heart symbol on products. Marking that in the system will add products to their wishlist. This option is not only beneficial for visitors, but businesses as well. They can increase conversion by using it as a sales funnel and reminding visitors to check their wishlist, or by sending emails about changes in product pricing, inventory, etc. You only have to keep an eye on products that users are interested in.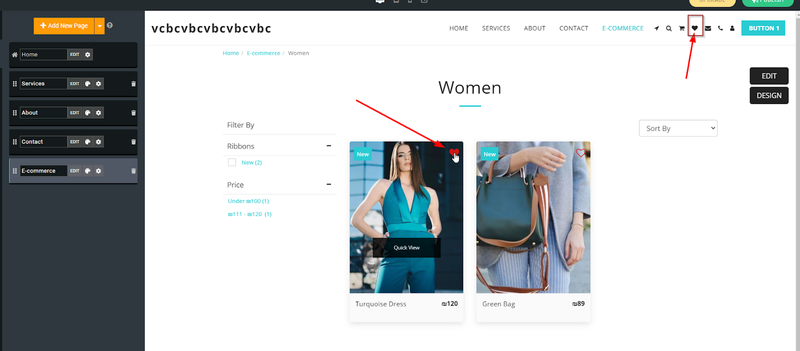 8.

PayPal Technically speaking, PayPal isn't an ecommerce tool made to engage with customers; however, it's important to keep customers engaged. PayPal is one of the most reliable and widely accepted payment gateways. No major ecommerce store can be successful without offering PayPal as a payment method and we understand that, which is why we offer PayPal integration so that you can quickly and easily accept PayPal payments. The good thing about PayPal is that it can be used to pay using a credit card as well. PayPal is credible, secure, and has no setup fees. You will need an SSL certificate, however, which is provided for free by SITE123. The SITE123 platform offers several payment options. Merchants can select what they prefer based on volume and other such factors.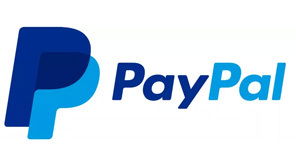 Rezumat
These are some of the best tools for ecommerce businesses to engage with customers. If you run an online store, then you must have all these tools so that you can keep your visitors engaged and increase your revenue. Site123 offers these and many more ecommerce tools to help your company carve its own niche.