5 Tips For a Great Restaurant Website Design
The following five essentials will help you attract new business and leave a professional, inviting first impression.
Every restaurant, no matter how small, can benefit from having an official website. It's an incredibly cost-effective investment in your business, especially if you use a free website builder. But what's the recipe for website success, and how can you be sure that your website has what it takes to help your restaurant grow?
Cuprins: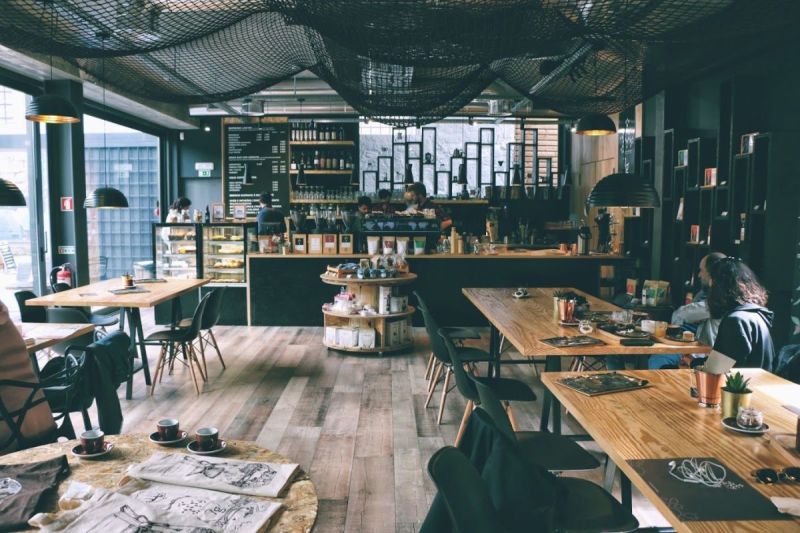 1.

Comprehensive menu

No restaurant website design is complete without a copy of the menu. Thanks to smartphones, social media, and review websites, it's even more important than ever to post your own official version. Don't let anyone else tell your potential customers what kind of cuisine they can expect to enjoy at your establishment. Instead, make it as easy as possible for them to access the full menu from home. Don't forget that allergens and dietary preferences are a necessary part of running a restaurant, too. Some menu accommodations are required by law, but if you make life easier for vegans, vegetarians, and people with food allergies, you'll gain a competitive edge over restaurants that don't care. This could be as simple as posting a separate allergen checklist, or as inventive as creating an interactive menu that highlights specific allergens and ingredients upon request. These should include eggs, dairy, gluten, nuts, seafood, poultry, meat, and soy.
Ai nevoie de un site web?
Dorești să construiești un site web, dar nu știi de unde să începi? Creatorul nostru de site-uri web este soluția perfectă. Ușor de utilizat și cu capacitatea de personalizare pentru a se potrivi nevoilor tale de afaceri, poți avea un site web profesional în cel mai scurt timp.
2.

Updated hours, location and contact info

Why build a website if it doesn't bring in new customers? Make sure your homepage includes your hours and phone number, but don't forget to offer your address, email address, and directions as well. If tourism is a booming industry in your town, you should make it as easy as possible for visitors to find your restaurant. Include landmarks and navigation instructions from at least two major roads. Finally, make a commitment to keep this section updated regularly. Wrong hours could lead to some very disappointed families.
3.

Photos of the exterior, interior, and menu items

To complement the first two ingredients in your recipe, you should give your guests a preview of the ambiance they can expect. It's also helpful to show the external facade, even if you're nestled inside a strip mall. Make sure the pictures are flattering but accurate so that guests will know what to expect (and how to find you). Pictures of the menu aren't a necessity, but it depends on your restaurant. Gourmet dishes merit high-quality close-ups by professional photographers, but if your restaurant is more quick-service than fine dining, you have more wiggle room.
4.

Takeout, delivery, and reservation information

This "ingredient" also depends on your restaurant's service style and price range. If you take reservations or prepare takeout orders, include clear instructions for interested guests. Some restaurants also let guests go online to submit and pay for their orders, make reservations, and even schedule deliveries. Convenience is everything, so to make this even easier, sign up with a website like OpenTable.com or GrubHub.com. You can embed or link to the forms on your own website, and guests won't have to worry about placing a phone call at all.
5.

Clean, simple layout

If hungry locals can't pull up your hours at the touch of a finger - or tourists can't find your price range or cuisine - they'll move onto a third-party website, or worse, a competitor with a smarter digital presence. Simplify your layout as much as possible, and keep the same navigation menu consistent across every page. Visitors should be able to jump back and forth between your menu, contact information, homepage, and other essential pages without getting lost or confused. Stick to easily readable, timeless fonts and colors that complement each other.