16 Sales Techniques To Increase Your Business Sales
If you are new to the game of online business sales, what sales techniques do you need to know to succeed? Learn sales closing techniques here with SITE123.
We'll be looking at a few pointers to help you increase your business sales. These techniques can be applied to online and offline business, but mostly, as a brick-and-mortar business, you'll need to adjust your strategy as our global marketplace experiences a huge shift in how we do business.
Cuprins: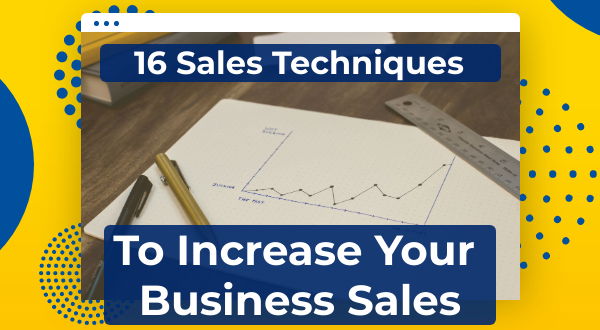 Pay Attention To Your Target Market
Asking relevant questions about your niche is vital and appropriate. Oftentimes, a potential customer will withhold information that they might feel is pertinent to the narrative at hand, but if you can source about the persona and habits of a customer, the better chance you have of showing your value to them.

When you reach out via email, polls, surveys, or social media posts, ask the type of questions that highlights them as existing customers; almost like they have already made use of your services or bought your product.

What you don't want to do is ask if they would like to buy your product, but instead focusing on how they will be paying.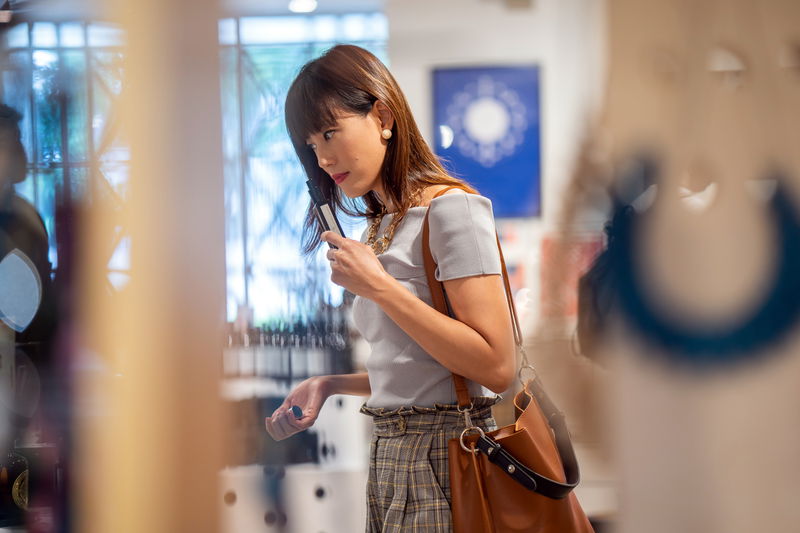 Share Your Success
Your credibility is of utmost importance and by sharing your sales success and results with potential customers, you allow them to see how their personal needs can be met or satisfied with what you have to offer.

When a customer sees results, it will make it easier for them to buy your products. This is where customer testimonials come in handy.
Be Unique As A Brand Or Business
Finding a product or service to solve a problem or meet the requirements of specific needs is not a difficult task when you consider everything you have at your disposal digitally. Creating a brand message or story on social media and other platforms allows for a conversation to start about your business and what you have to offer.

But in doing so, your message has to stand you from the crowd so that a potential customer is drawn to your services to solve their needs. A unique first impression is key, so what are some of the things you do?
Your message must be tailor-made to your niche. What is it that you have that will change their lives or help them? Can you elicit certain emotions with your product message?
If you can craft a compelling message, the chances that the delivery results in action are far greater.
Rely on a visual approach instead of text bombardment (a wall of text).
If you are opting for a visual feast to stand out as a brand of business, mediums like video, whiteboards, key visuals, and other forms of art direction will illustrate what you are selling and how your business can address the needs of customers.

When it comes to in-store visuals and real estate, consider the following:
Make your displays multidimensional by varying their visual elements. Add height, color, or depth whenever possible.
Have a focal point so people know which items or details to focus on. Displays that are too busy or distracting will just overwhelm your customers.
Make them useful or interactive. Help people see your products in action. Create displays that show your products in use or allow shoppers to try them out.
Keep things neat and tidy. An organized space doesn't just look good, it also allows customers to find what they need faster, thus aiding the buying experience.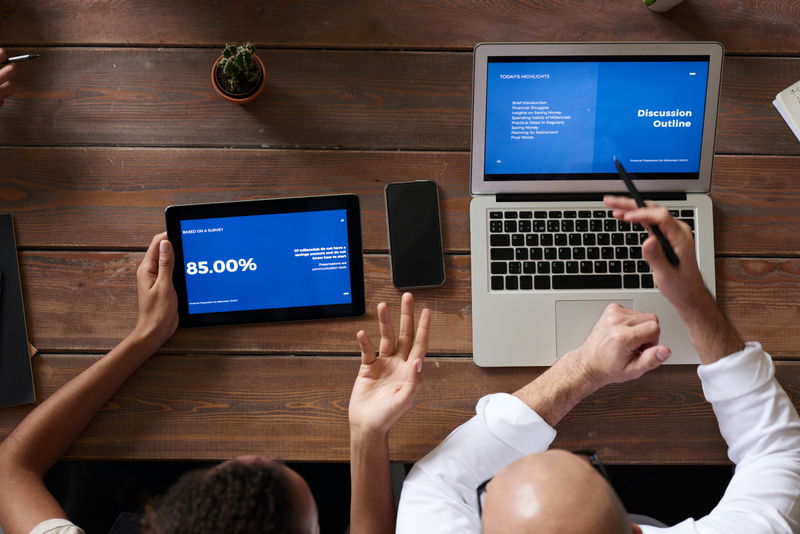 Research Motivation For Purchase
Take the time to see what motivates your customers (potential and currency) to purchase. Apart from that, you need to understand what needs, challenges, concerns, and fears they face so that you can address these matters before your interests will be served in return.

Your sales funnel expands as you help your customers with every specific need they might have before and after making use of your service and products. Solving the need of a customer from the get-go will pave the way for possible sales.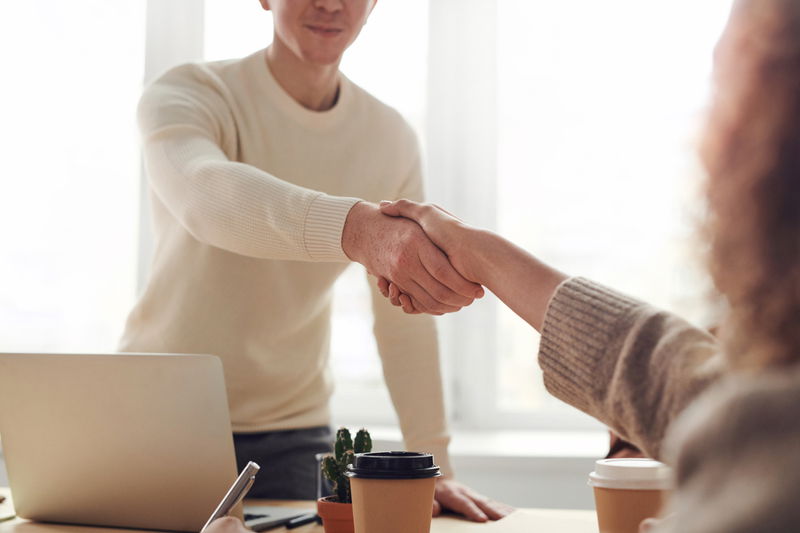 Take The Lead
That place between "yes" and "no" is the last place where you want to be and this applies to both parties; you and the customer. You're left with no certainty that the customer is (or will be) ready to buy, while they are in limbo waiting for a solution.

Taking the lead means that your prospects have all the information they need to make a decision so that you can nudge them in the right direction.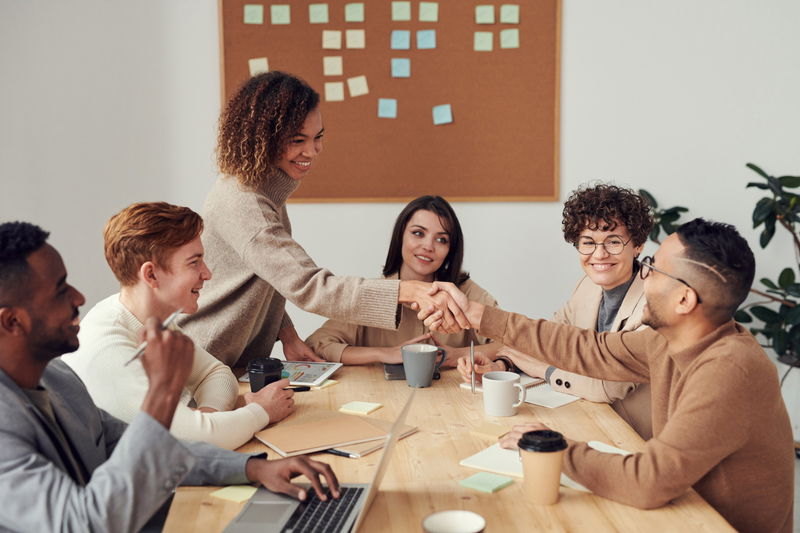 Be Adaptable To New Situations
As we see a massive shift in how businesses operate out of necessity, it has become more vital than ever to not be left in the dark. For instance, click-and-collect has seen accelerated implementation since the global pandemic took over.

A dedicated service keeps sales regular and drives in-store traffic. Click-and-collect not only gets people through your doors, but it really helps to keep sales balanced. If you have an e-store dedicated to online shopping, this will not apply.

With click-and-collect, there is a chance that a customer might buy something else during their trip to the store.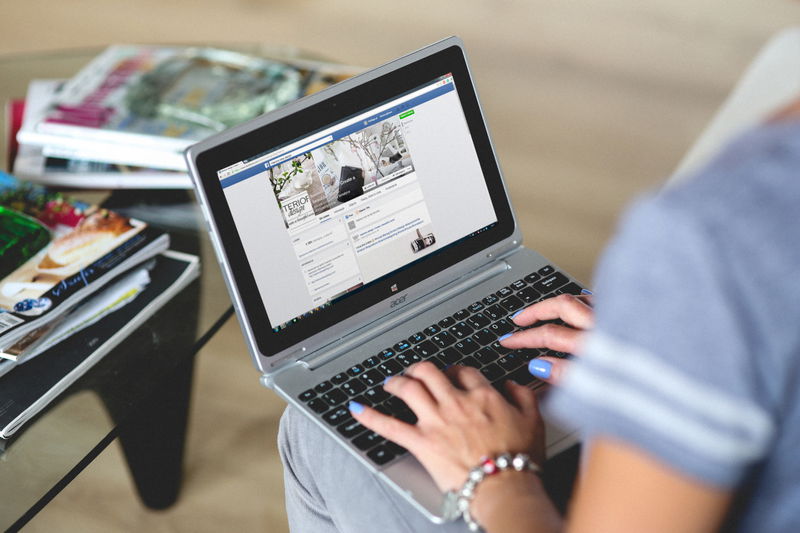 Hire Smart
Your floor staff are the people who are doing the selling, so investing in your staff is an extremely important factor to increase your potential clients and sales. This is an investment, so hire smart and hire bearing in mind that your employees carry your brand on their shoulders.

What are some of the things you need to implement to drive sales among staff?
Experience helps, but if you can hire sales professionals who are passionate and knowledgeable about the products you sell, their value will be much higher than that of someone who simply sells because they are told to do so.
Training is vital. Creating a buying experience is something they must apply to every customer that makes use of your business, services, or products.
Having your staff trained in other duties are essential too, but it's more important to teach them how to identify the needs and wants of a customer and how to match those needs with what you have in store.
Empower your sales associates to interact with your customers. Don't overwhelm them with housekeeping projects or sales pitches. Set the expectation that your customers come first. Always.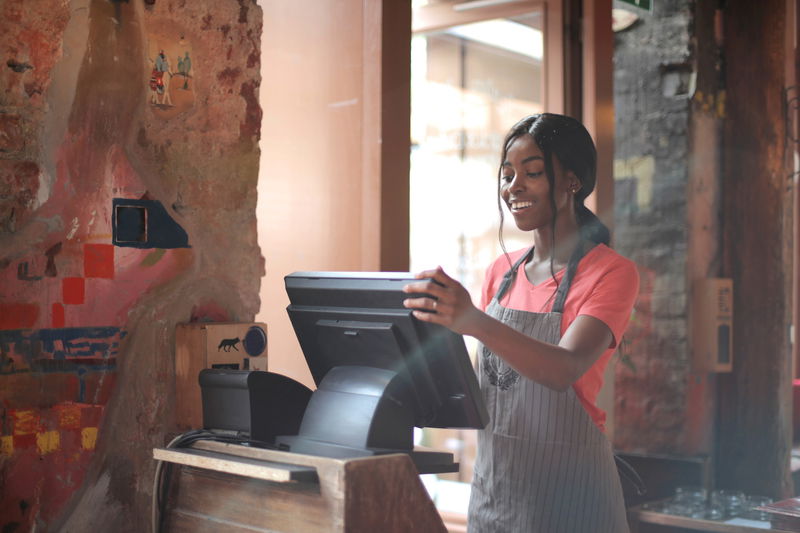 Maintain Reasonable Goals
Sales targets are there to boost your revenue and business sales but to ensure a stable success rate, establish reasonable goals for yourself, and for those who work for your business.

This doesn't mean that no challenges will be present, but to have an achievable set of goals will ensure that you are not de-motivating your sales teams with unattainable goals in the sales process.

Communicate the goals you have set in place to your sales reps. To keep things interesting, you may even use your point of sale system's reporting abilities to make the visibility of your sales targets visible.

Stirring up some competition is healthy as you'll identify top-performing sales staff and track the goals for each team member throughout the sales cycle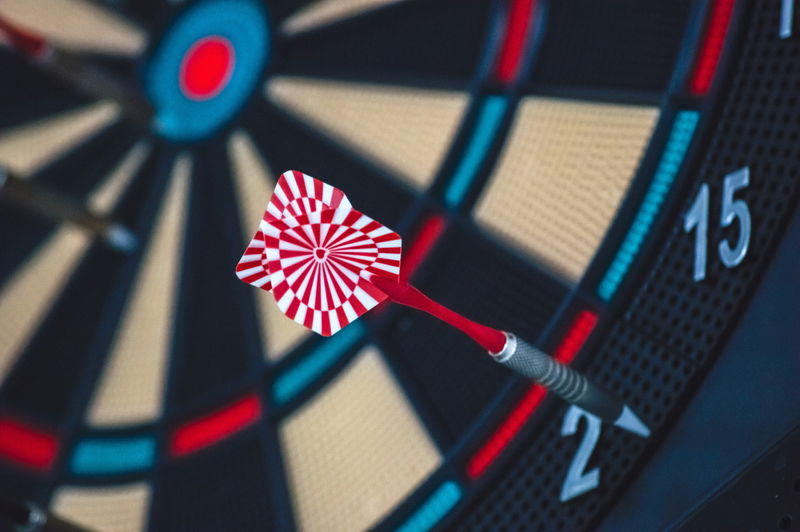 Create A Seamless Experience
Nobody likes to stand in line for ages. New customers who walk into your store will turn on their heel and walk to another store. There are many common pain points, and this is one of the biggest ones. There are cases where people will even abandon checkout lines without making a purchase.

This can happen between 5 to 10 minutes of waiting. Banishing the waiting line should be another top priority to help you increase business sales.

Having a store that is appropriately staffed, particularly during peak times, goes a long way. Having another point of sale or additional registers helps to create a seamless shopping experience too.

Click-and-collect (as mentioned earlier) is another method to handle the flow of people in the store itself and can direct customers to another corner of your store. The configuration of your store is like the 'body language' of your business, so organize it accordingly.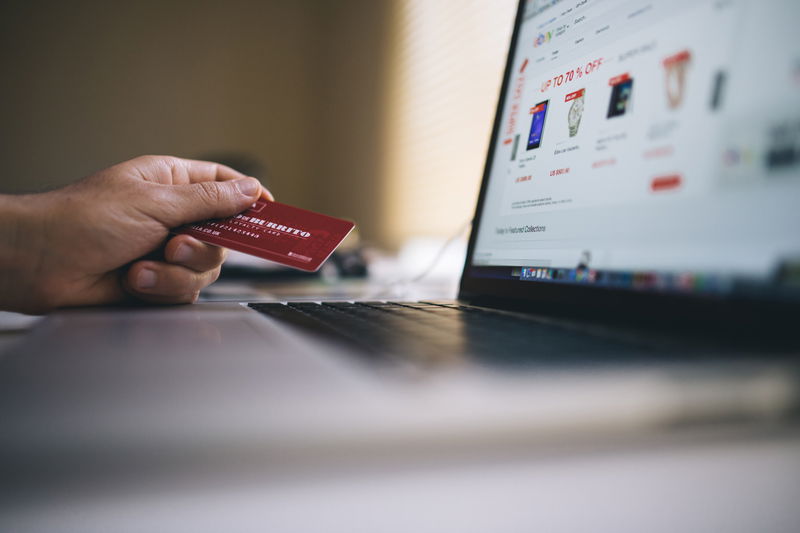 Rely On Loyalty
A loyalty program can be implemented and customized to your specific target market so you can track and incentivize customer lifetime value and a higher return on investment (ROI) from your top customers.

A sales technique that might work is to establish a program that rewards your best customers. Avoid anything that is too complicated and rely on an approach that uses tiers, points, and redeemable cash-back options, this work the best.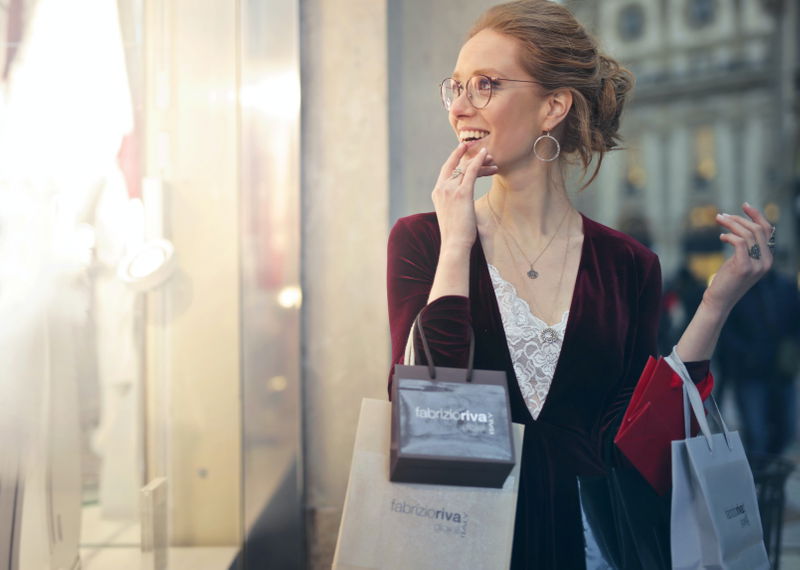 Communication Is Key
Having social media and other forms of easy communication at your disposal makes it easier to share your everyday specials, sales, discounts, and notifications that relate to your business.

Utilize the channels you find your customers to be using the most and craft messages that are compelling and on point for your small business.
Craft Brand Stories That Resonate
Your authenticity goes a long way when highlighting your brand story. This is the part where you can "get real" and become relatable as a business that caters to people and understands whatever challenges the community faces

In most cases, a business sales technique that works wonders is to build the "know, like, & trust" factor. Share why you've started your business and why that might resonate with your target customer.

Having sales staff articulate your brand story will help your business, but let your mission statement be visible by displaying it in a location where customers can easily view and read it. Your customers should feel like they are buying from a person and not a business so they can better appreciate the benefit of your product.
Put Your Customers First
Customer-centricity is a buzzword that can easily be worked into copywriting for any brand, but when a business truly understands this concept and implements it effectively, the customer becomes the center of your ideas and initiatives.

Consider all matters that focus too much around pricing and product and use more of your resources to focus on the customer instead. This is a tried-and-tested method to not only increase your business sales but to generate the possibility that a customer will return.

As we mentioned earlier, the best way to place your customers first is to understand them well enough to begin with. Take the steps to uncover intel about your costumes which will allow you to develop better products, services, and experiences.
Don't Over-Personalize Your Campaigns
You aren't wrong for thinking that a more personalized approach in your outreach will assist your sales closing techniques and amp your overall results, but you may be surprised to learn that a less-intensive approach may be the key to success.

Your campaigns, and the marketing methods you apply, will benefit from higher open rates when using more personal details in email personalization, for instance. But, the opposite applies to click-throughs. Personalizing your campaign according to your industry (as opposed to personal details) may have a higher click-through rate; which is ultimately what you are after as a business.
Use "You" Phrasing, Not "We" Phrasing
Your business sales rely on you, as an enterprise, to be relatable. It seems logical to some, but it's vital to show your costumes that you understand their world by positioning yourself as a member of their tribe.

Think of your journey with your customers as a collaborative experience. The word "we" implies that you and your customer are "in it together" but there is also a limit to the use of this phrasing. You don't want to hurt your ability to move your potential customer to take action, so use we with caution and gain the upper hand with discreet use of pushy sales language.

But, when you come to think about it, you-phrasing is far more effective at moving prospective customers to take personal responsibility in taking action. Potential customers will be compelled to question their status quo and it helps to illustrate an achievable buying vision.
Rezumat
Delivering exceptional service should be your number one priority in increasing your business sales, but don't' think of it as a short-term transaction or method to success. This is a long-term commitment that will help you reap the benefits of the investment that came from your end.

Another key factor to ensure customers return to your business is to employ consistency. It's a crucial element of serving your customers and prospects, but it also helps you keep a finger on the pulse that is business sales.